State of the City - Arcata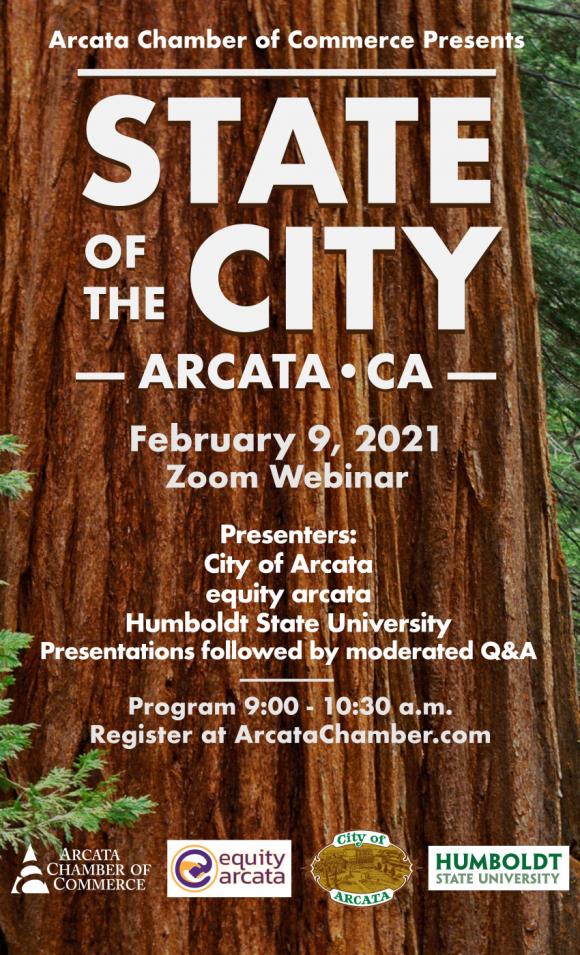 The State of the City Arcata presentation will be on Zoom on Tuesday, February 9, 2021 at 9:00 a.m. - 10:30 a.m.
Interested to hear the state of Arcata currently and for the upcoming year? Hear from these important and influential institutions.
Presentations from:
The City of Arcata
equity arcata
Humboldt State University
There will be a moderated Q&A following the presentations.
Have questions you would like the presenters to address, email those questions to us ahead of time Arcata@ArcataChamber.com.
Pre-registration is required. Space is limited, register now. Click here.