First Thursday Mixers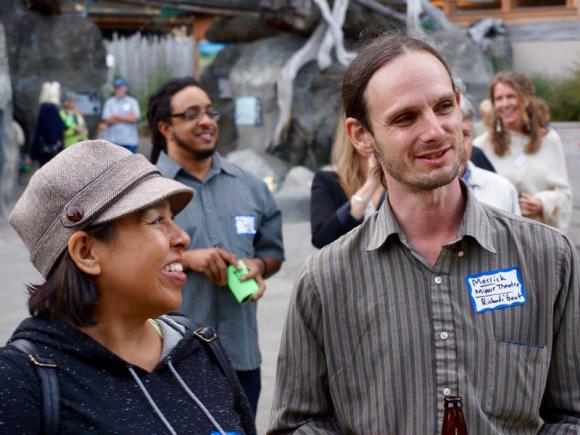 Please find the Zoom link for each month's mixer in the menu on the right side bar.
We are not currently taking raffle ticket orders, as our Mixers are now in-person, until further notice.
Raffle tickets can be purchased at the event.
>>>>>>>>>>>>>>>>>>>>>>>>>>>>>>>>>>>>>>>>>>>>>>>>>>>>>>>>>>>>>>>>>>>>>>>>>>>>>>>>>>>>>>
First Thursday Mixers offer a relaxed atmosphere in which people can connect across industries, make new alliances, share ideas, problem-solve and learn about our diverse local business community. Hosts have the unique opportunity to offer a direct experience of their business to an influential group of people.
In-person First-Thursday Mixers are open to the public. Everyone is encouraged to bring a business card and share news; your participation will enter you into a chance to win a door prize. Members can get noticed by sharing news on our microphone during the "buck a cluck" period at the end.
In spring 2016 the Arcata Chamber became the first Chamber of Commerce to offer only reusable dishware at our in-person mixers, which helps the City of Arcata meet its zero waste goals.