First Thursday Mixers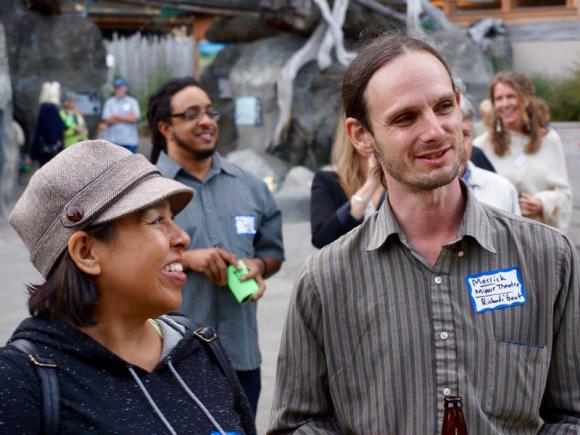 First Thursday Mixers offer a relaxed atmosphere in which people can connect across industries, make new alliances, share ideas, problem-solve and learn about our diverse local business community. Hosts have the unique opportunity to offer a direct experience of their business to an influential group of people.
First Thursday Mixers are open to the public and everyone is encouraged to bring a business card for a chance to win a door prize. Members can get noticed by sharing news on the microphone during the "buck a cluck."
In spring 2016 the Arcata Chamber became the first Chamber of Commerce to offer only reusables which helps the City of Arcata meet its zero waste goals.