Field Trips - Business Tours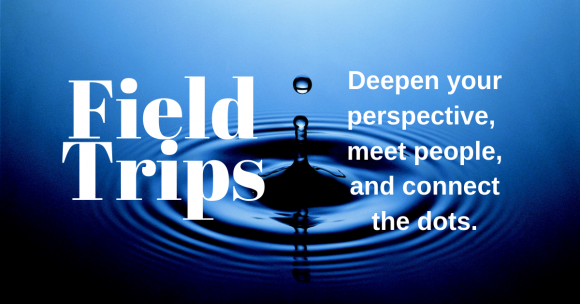 Hi, this is Joellen, the Director of the Arcata Chamber of Commerce. Every time I take a tour of a local business I end up meeting new people, deepening my understanding of that business' role in our economy and community, and thus, my perspective is changed.
If you're interested in connecting the dots, register for a field trip! The most we will ever have on a trip is 10 people, with the idea that we want each person to be able to hear the guide, ask questions, and participate fully.
These Field Trips are for Arcata Chamber members only. If you have a Field Trip you'd like to take, let us know!
Register for and stay tuned to the upcoming Field Trips...
Holly Yashi - Thursday, March 26, 10:30 - 11:15 a.m. POSTPONED
The Jam (newly remodeled) - Tuesday, April 7, 10:00 - 10:45 a.m. POSTPONED
MoveWell - Date TBD
Sun Valley Floral Farms - Date TBD