Business Forums & Workshops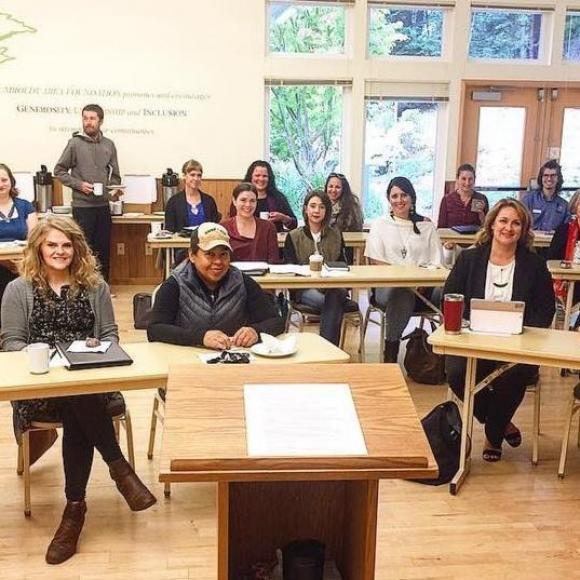 Our 5th annual Spring Business Forum schedule below. It will likely be reconfigured to Zoom. Please stay tuned for updates.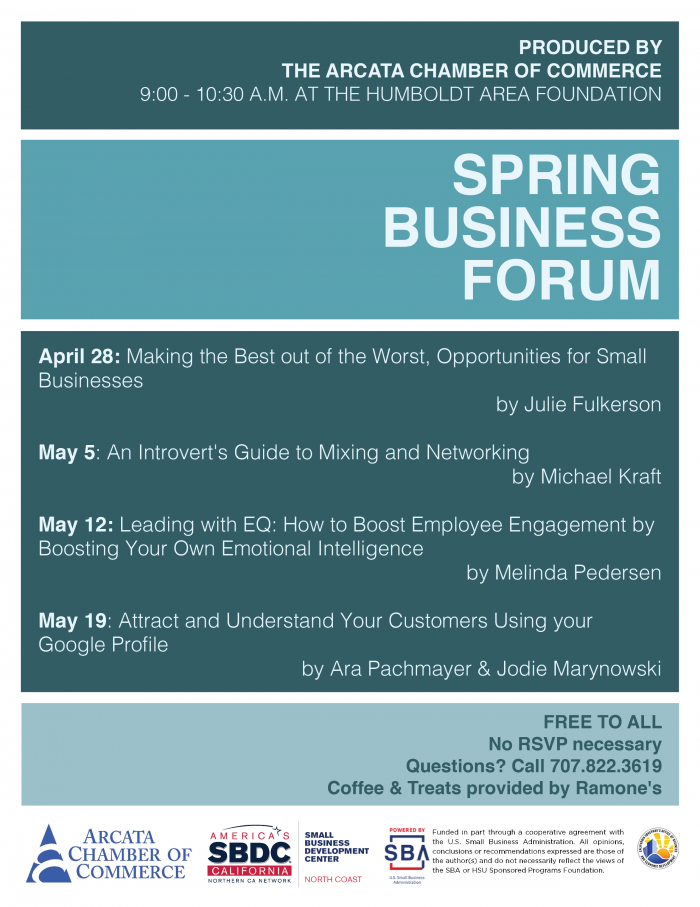 ***************************************
The Arcata Chamber is committed to offering quality professional development opportunities both online and in-person.
We offer a workshop series each spring and fall in an effort to be a catalyst for local businesses to evolve and prosper. Not only do rotating facilitators share best practices and trends, but attendees have the opportunity to meet each other over common interests and concerns. These workshops are open to the public and free to Arcata Chamber members and their staff.
We also have a Youtube page that we update as necessary.
Let us know what you're thinking about, what keeps you up at night,and we will check it out together in a workshop!