Annual Business Leadership Awards
Business Leadership Awards Nominees for 2021!
COVID-Resilient
Hospitality & Tourism
Humboldt Del Norte Film Commission
Septentrio Winery
Small Business
Hensels Ace Hardware & Housewares
Six Rivers Brewery
Wildberries Marketplace
Green Business
Eco Groovy Deals
Los Bagels
Solutions
Nonprofit
Arcata House Partnership
Norcal PTAC
Northern CA Community Blood Bank
New Business
The Fireplace Cannabis Dispensary
Tobago Plant Shop
Other awards presented at event:
Ambassador of the Year
Business of the Year
Business Leader of the Year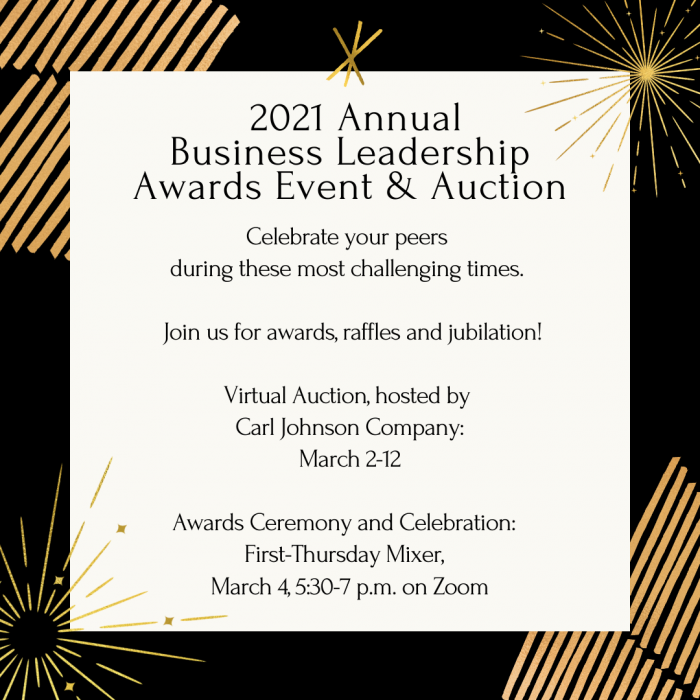 The Arcata Chamber Business Leadership Awards Event traditionally sees the congregation of more local businesses in one room at one time than any other time of the year.
This year's event will be virtual and will carry on this very important celebration of and connection to our business community.
This is a great opportunity for the diverse membership to come together (albeit digitally), connect with old friends and meet new ones, while honoring each other's achievements. Festivities are planned for a lively Zoom experience. Business awards (determined by their peers) will be announced during the March 4th Mixer.
You will experience entertainment, raffles, and have the opportunity to connect with others in breakout rooms. We will wrap up our virtual auction and announce how we will continue to work for the good of the business community.
Members are invited to Sponsor the event and experience heightened exposure. Members are also invited to send us ideas about how to showcase their business to the other guests.