The 4th of July Jubilee on the Plaza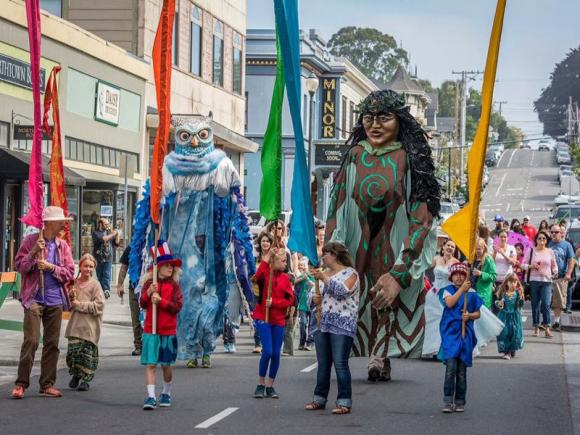 The Arcata Chamber's 4th of July Jubilee is CANCELED for 2020.
Please stay safe and healthy, see you next year.
This festival is the Arcata Chamber's civic gift to the community. It kicks off with a Bubbles Parade (meet at the store, Bubbles) at 10:00 a.m. From there enjoy a full day of music, a premiere skateboarding experience for all ages, as well as a super duper kids zone with performances by the Humboldt Aerial Collective, breakdancing with the Humboldt Rockers, face painting, bean bag toss, craft booths, Crabs Baseball autographs, food, beer/wine and more!
Top Photo Credit: Mark Larson & The North Coast Journal
Thank you to our sponsors, investors & volunteers!