Social Media 101 w/ Alex Ozaki-McNeill
Tuesday, November 5, 2019 - 9:00am to 10:30am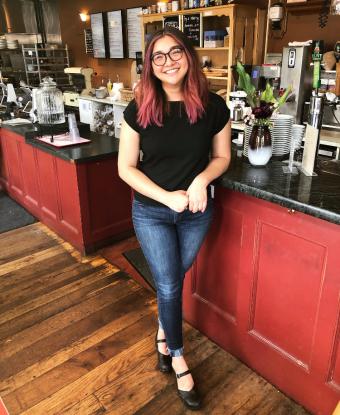 363 Indianola Road, Bayside, CA 95524
This workshop will include a brief intro to various social media platforms with a heavier focus on Instagram and Facebook. We'll go over helpful hints on creating content, branding and hacking the algorithym.
****
A lifetime local with a degree in French and Business Administration, Alex Ozaki-McNeill marketed and managed Brio Baking Inc.'s direct public offering while balancing the other needs of the cafe and staff for many years. Alex is passionate about the Humboldt economy and supporting small businesses & local makers. As co-director of the North Country Fair, Alex hopes to keep Arcata weird and thriving!
****
This workshop is FREE to SBDC clients, and Arcata Chamber members/staff. It is $15 for the public. Thank you to Ramone's Bakery & Cafe for supporting the business community by providing coffee and treats to the attendees. No RSVP required.
Partnering with