May First Thursday Mixer with Adult Day Health Care
Thursday, May 5, 2022 - 5:30pm to 7:00pm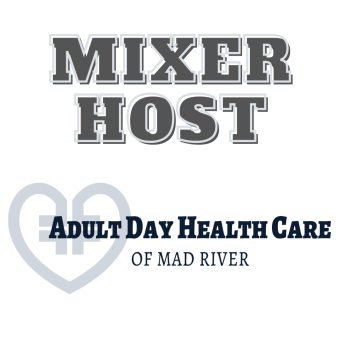 We are excited to announce our May in-person Mixer! Please join us with the host, Adult Day Health Care, on May 5th, 2022, located across from the Birth Center of Mad River Hospital at 3800 Janes Rd, Arcata, CA 95521.
Enjoy sweet finger foods, wine, and their garden spaces and indoor settings. Learn about this important organization in our community with a legacy of 37 years of service.
Please consider donating to this in-person event to make the evening wonderfully festive! You can bring your donation to the event or drop it off at our office. Call to let us know: 707.822.3619.