First Virtual Thursday Mixer
Thursday, April 2, 2020 - 5:30pm to 7:00pm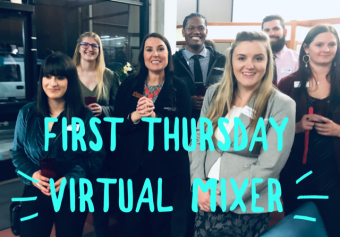 We can still build connections, see old friends, and meet new ones, in fact it is more important than ever.
Get dressed, get a drink - cocktail, kombucha, anything goes - even a pet on your lap - it's Arcata after all and

JOIN US in the pilot First Virtual Thursday Chamber Mixer!
How does this work?
REGISTER IN ADVANCE HERE
https://us04web.z...
You can join the Zoom Room anytime for as long as you like on Thursday, April 2 between 5:30 - 7:00 p.m.

PARTICIPATE in lively conversation through virtual connecting!
We will have some structured conversation prompts while being open to the conversation evolving.
Talking points might include
>How is your business working through COVID-19?
>Are you working from home?
>Sharing productivity tips
>What is something new you have learned?
>How are you staying grounded and positive?
>Do you have a resource you can share that might be useful to others?

After registering, you will receive a confirmation email containing information about joining the meeting. Feedback and suggestions are welcome.
We look forward to "seeing" you there!