Business Field Trip
Tuesday, April 7, 2020 - 10:00am to 11:00am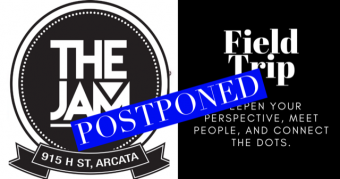 Join an intimate group of local business people for a tour of newly remodeled restaurant and music venue, The Jam, led by new owner Michael Munson.

This opportunity is for Arcata Chamber members and their staff only.
Spots must be reserved in advance and are FREE. You will be charged $15 if you do not show up or provide at least 24 hours notice.
Click here to sign up.