2022 Labor Law Poster Orders
Thursday, November 11, 2021 - 11:10am to Sunday, December 19, 2021 - 11:59pm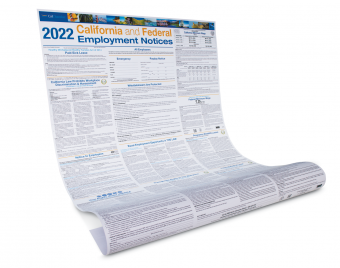 We want to ensure our local business community is compliant with State & Federal Labor Laws, so we are gearing up to order 2022 Labor Law posters to make it easy for you.
Arcata & McKinleyville Chamber members, receive a discounted rate when ordering through us. The Member rate this year will be $29.50, which includes shipping and processing fees. The Non-Member rate is $39.50 (shipping and fees included).
Please place your order by clicking here. Posters will be distributed in January.
Thank you!