2023 Officers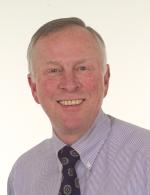 Roger James (he/him)
Chair
Gelinas James, Inc.
Term Ends October 2025
Roger James is a Managing Director of Gelinas James, Inc. He has more than 40 years of experience as an organizational consultant. Prior to forming Gelinas James, Inc., Roger was the Director of Organization Development for Pacific Gas & Electric Company. In that capacity, he managed a consulting group that received the American Society for Training and Development's national award for consulting excellence.
Roger has specialized in collaborative approaches to complex, comprehensive change, leadership development, and executive coaching. He has served clients in the not-for-profit, for-profit, education, and government sectors including Cal Poly Humboldt, College of the Redwoods, Humboldt County Office of Education, Kokatat, Brio Baking, Cypress Grove, City of Eureka, City of Arcata, Southern Humboldt Healthcare District, Food for People, Schatz Energy Research Center, Humboldt Area Foundation.
Roger was co-director of the Cascadia Center for Leadership from 2001-2021. Roger received his doctorate in Applied Behavioral Sciences from the University of Massachusetts (1978) and is a graduate of Columbia University's Advanced Program in Organization Development (1984).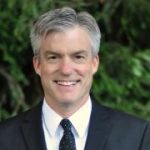 Bob Judevine (he/him)
Vice Chair
Redwood Capital Bank
Term Ends April 2026
Bob Judevine is a commercial loan officer and branch manager at Redwood Capital Bank and has been there since 2013. In previous work he and his wife owned Bon Boniere ice cream and manufacturing from 1995-2002. For the next 11 years, Bob helped small businesses grow with the Small Business Development Network, first as founder for the BizNet information service, then at Humboldt State University as Deputy Director for their Office of Community and Economic Development.
Bob's career has been grounded in business and business concerns and he is excited to continue to connect with, and advocate for small business through the Arcata Chamber of Commerce.
---
Cate Be (she/we)
Recording Secretary
CBeCeramics
Term Ends August 2025
First generation Khmer + Nawa/Pipil. Former Co-Chair for Environmental Committee at Riverside City College. Former Events Coordinator, Vice President, and President of the Natural Resources Club at Cal Poly Humboldt. MobilizeU School Coordinator through Earth Day Network. Adopt-A-Highway Program Leader for Cal Poly Humboldt Natural Resources. I worked with the city of Arcata as well as many non-profits over the region, organizing teams and logistics for specific environmental restoration-focused projects between 2010-2014. Awarded the Green Leadership Award at the Public Interest Environmental Law Conference. Undergraduate Senior Capstone was interdisciplinary and included many organization's support to complete: removing over 50 years of invasive growth surrounding the Environmental Sciences Department.
This project has been a functional working model for future students at Cal Poly Humboldt to study. Since becoming a full-time artist, I have raised thousands of dollars for several nonprofits and organizations focused on racial and social justice/inequality, and continue to actively volunteer within my local community (I donate to EPIC, North Coast Regional Land Trust, Smith River Alliance, ACLU, Lost Prisoner Project, GrassRoots Project, Arcata Sanctuary Garden, Old Town Community Alliance, Humboldt Area Center for Harm Reduction). For the last two years, I have been nominated and won the vote for "Best Craft Artist" in Humboldt through the North Coast Journal. Selected as an editorial staff feature in the Best of Humboldt edition (summer 2022), and featured in Humboldt Insider Magazine for Fall/Winter edition (2022). I am one of the two artists who painted the mural which marks Historic Chinatown in Eureka: Dave Young Kim was the other. Taking over 150 hours cumulatively, we installed the piece in August 2021. I am an initiator, and a go-getter, and like to see positive, supportive energy in the community. My primary focus while working is self-healing intergenerational + childhood trauma through active therapy (EMDR, DBT, Neuropathy), medicinal plants, and art/self-expression. I am a community builder, cannabis proponent, and snuggler of pets. Curious about more? Catch me at https://linktr.ee/cbeceramics
---
---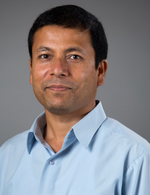 Dr. Humnath Panta (he/him)
Treasurer
Cal Poly, Humboldt
Term Ends October 2025
Humnath Panta, Ph.D., is an Associate Professor of Finance at Cal Poly Humboldt. Before joining Cal Poly Humboldt, he served as an Associate Professor and Program Director at a prior institution. He earned his Ph.D. in Finance from the University of Texas at Arlington and a master's degree in Financial Economics from Ohio University. He also received a master's degree in International Relations and a BA in English and Economics. He is a volunteer, an active scholar, a dedicated teacher, and an effective mentor for students with diverse backgrounds and career goals.
Dr. Panta has over twelve years of university teaching, five years of public service, more than five years of high school teaching, and three-plus years of corporate work experience. He has extensive experience in planning, budgeting, financial policies, capital improvement plans, spending, revenue policy, policy formulation, policy and procedure, strategic implementation, coordination, collaboration, and team building. Currently, he serves the City of Arcata as a Vice-Chair of the Economic Development Committee. He also serves North Coast Co-op as a Board Secretary. He recently joined the Arcata Chamber of Commerce as a Board Director.
Board of Directors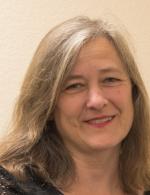 Katherine Almy (she/her)
Board Member
Solutions for Small Businesses
Term Ends 2024
When I started this business in 2012, I really didn't know where it was going to take me. I just knew that I enjoyed bookkeeping, I was good at it, and a lot of people needed a good bookkeeper. As it happens, more people than I could take care of on my own. So, I found a few other people who like this line of work.
We now have a team of four, very competent bookkeepers, an indispensable client support person, and a wonderfully creative and talented graphic artist. We work as a team, teaching each other new skills, sharing cute pictures of our pets, trading information, and supporting each other when our cars won't start or we've locked ourselves out of the office (never happens to me!).
Every business needs a bookkeeper, but most business owners don't really love doing it. The kind of personality that makes a good bookkeeper (nerdy, has relationships with computers, gets a kick out of organizing stacks of paper), isn't what makes a great entrepreneur (outgoing, ambitious, full of creative ideas). So, we make a great team with our clients. They get to spend their time doing what they are passionate about, and we get to live vicariously through them while we keep their books in order.
---
Ken Hamik (he/him)
Board Member
The Gangery
Term Ends 2024
Ken Hamik is an internationally renowned futurist working in Humboldt County for the past 10 years. He is an operating partner at the Ganjery, a premier Humboldt cannabis retail store, with distribution, and manufacturing licenses. He is the Vice-Chair of the Arcata Chamber of Commerce and the Marketing Chair for the Humboldt County Visitors Bureau. Ken has over 40 years of management and consulting experience across a wide range of industries and has presented and published internationally. As a brand strategist he has been involved in memorable campaigns such as "Got Milk?" and worked with Nike, Apple, Sony, Nintendo, and Coca-Cola. Ken has held a number of executive roles and also helped manage two of the top revenue-generating Trader Joe's in the country. He did his M.S. work at the University of Houston's Strategic Foresight program and has a B.S. from the University of Nebraska. He is a co-founder of CommUnity Pride & Peace, a Humboldt County non-profit providing solutions to neighborhood problems.
Cyril Oberlander (he/him)
Board Member
Cal Poly, Humboldt
Cyril Oberlander has been Dean of the Cal Poly Humboldt Library since July 2014. Cyril is committed to and passionate about creating a vibrant learning environment and positively transforming libraries and higher education. Thanks to amazing faculty, staff, and students, the Cal Poly Humboldt Library has been renovated to include new and innovative spaces and services, including; a Center for Teaching and Learning, Special Collections, Scholars Lab, Digital Media Lab, Learning Commons, Makerspace, and we launched The Press at Cal Poly Humboldt.
Libraries provide many services supporting community and business entrepreneurship, and Cyril continues to seek grant funding to host entrepreneurship networking at libraries. Cyril's previous experiences include working at Portland State University, the University of Virginia, and SUNY Geneseo, and have over 10 years of experience as an independent library consultant, and was an independent contract videographer for a number of years. Cyril is passionate about libraries, connecting people to ideas, and supporting teaching and learning through creative problem-solving, collaboration, and innovation.
---
Jim Ritter (he/him)
Board Member
College of the Redwoods/Shasta College
Term Ends April 2024
Jim was a river rafting outfitter on rivers throughout the western United States (California, Idaho, Oregon, & New Mexico) for 27 years, selling his business interests in 2013 and starting a second career in education supporting Humboldt County middle and high school students with career and college exploration and counseling. He currently works with the North/Far North Regional Consortium at Shasta College as the Director of Employer Partnerships (DEP) for College of the Redwoods. In his role as the CR DEP, Jim focuses on projects that support College of the Redwoods students and faculty with increased work-based learning opportunities, student job and career readiness, and industry partnership and collaboration. Jim is a 1984 graduate of Humboldt State University with a degree in English Literature. His wife teaches Kindergarten at Jacoby Creek School. They raised two children in Humboldt County, both of whom are now adults living outside of the area. In addition to his work with local teenagers and CR students, Jim is a certified financial coach offering free financial literacy training and counseling to Humboldt County educators, public service employees, river guides, and people working in the nonprofit sector.
---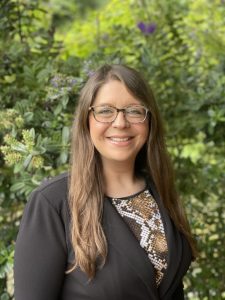 Ashley Osia (she/her)
Board Member
Sequoia Park Zoo Foundation
Term Ends November 2025
Ashley Osia is an alumna of Cal Poly Humboldt and has continued her career locally as a nonprofit executive for over ten years. Ashley earned her Bachelor of Fine Arts in Studio Art from the University of Central Missouri and relocated to Arcata, CA for a post-baccalaureate certification in Museum Studies and Gallery Practices from Cal Poly Humboldt. She has worked with the Humboldt Arts Council, Humboldt Botanical Garden, Discovery Museum, and served as Executive Director for the Greater Trinidad Chamber of Commerce. Ashley has worked for the Sequoia Park Zoo Foundation in various roles, currently as Director of Community Engagement. She fell in love with Sequoia Park Zoo and the missions of both the Zoo and Foundation and hopes to help develop the visionary future of the Zoo for years to come. Ashley serves as Vice Chair of the Marketing Committee for the Association of Zoos & Aquariums (AZA). AZA represents more than 235 facilities in the United States and overseas, which collectively draw more than 200 million visitors every year, and is the accrediting body for Sequoia Park Zoo. Ashley is currently volunteering locally with the Northern California Association of Nonprofits (NorCAN) Leadership Team to usher in a new era with the organization.
Ashley loves her husband Kenny, their ornate uromastyx lizard Chili Boo, the ocean, conservation, animals, art, light shows, music, and surfing. She enjoys the many outdoor opportunities Humboldt County has to offer. Ashley performs locally as light artist Biomorphic Light. She looks forward to uniting the Arcata Chamber of Commerce community with businesses from the greater Arcata area and is thrilled to be the voice for nonprofits of our area within the context of a business membership organization.
Leif Kamrud (he/him)
Board Member
Express Employment Professionals
Term Ends April 2026
Leif Kamrud currently holds the position of Operations Manager at Express Employment Professionals located in Eureka. He aspires to play a crucial role in the community, and his involvement in esteemed organizations like the HSRC and Veterans Resource Center has only strengthened this resolve.
Hailing from Montana, Leif is an avid outdoor enthusiast, who enjoys activities like fishing and hiking. In his younger days, he served as a wildland firefighter, gaining valuable experience that honed his leadership skills.
Leif earned his Bachelor's Degree in Leadership Studies from Humboldt State University, which opened doors to pursuing business analytics and human resource management. As a committed member of the community, Leif is determined to serve in any way he can.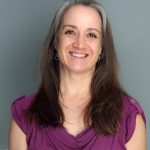 Tanya Trump (she/her)
Board Member
Humboldt County Office of Education
Term Ends April 2026
Tanya Trump is the Director of Career and College Resources at Humboldt County Office of Education and has worked in education for over 20 years as both a teacher and in leadership. Tanya's department at HCOE supports Humboldt County school districts to build connections with local business and education partners and create opportunities for youth to explore career and college options. She loves that her work helps young people navigate their path to their preferred future.
Tanya grew up in Arcata and is an alumni of Arcata High School and Humboldt State University. Following graduation, she moved to Colorado where she worked in many industries including travel and hospitality, health and fitness, and various secretarial positions before returning to school at Colorado State University for a teaching credential. Tanya also holds a Master's degree in Education from San Diego State and an Administrative Services Credential from Humboldt State University.
In her free time, Tanya enjoys spending time in the Arcata Community Forest running or hiking the trails.